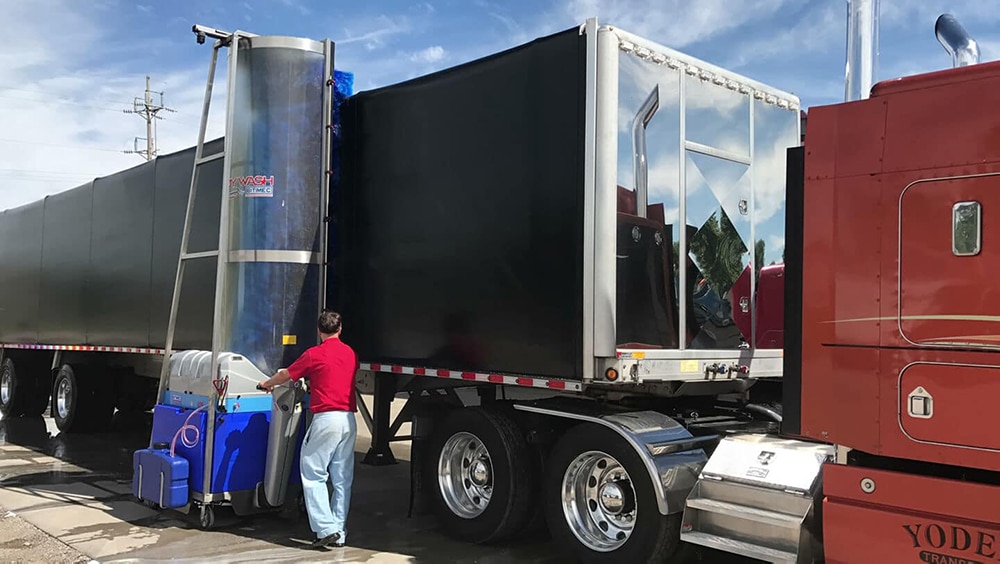 The Powerful

Mobile Truck Wash

& Fleet Wash
LAZRTEK offers a professional-grade mobile truck wash at your business locations for trucks, vans, limos, buses, RV's, coaches, cut-aways buses, sprinters, trailers & tankers.
LAZRTEK is a professional truck wash solution provider with a cutting-edge wash system that will deliver an excellent fleet wash to your large vehicles at your location.
6-8 minutes for soap, wash, and rinse a 53′ trailer & Handle up to 30 commercial vehicles on a single charge.
No matter what you need to wash, we can bring back your vehicle to be a perfect-clean, bright, and shine vehicle again.
Effortlessly, you don't need to bring your vehicles anywhere. We will reach your location with the machines and get the job done for you!!
Professional-Grade Exterior Wash Machine
Our wash machines are optimum. Wash Bots 626 EZ & Wash Bots A225 CH are quantum leaps in providing endless wash muscle and wash-anywhere convenience.
They can wash up to 30 commercial vehicles on one single charge.
Professional-Grade Fleet Wash Machine Used By
Start a Professional Mobile Truck Wash Business
By clicking "Get Started", I consent to being contacted by a representative of LAZRTEK.